Zillow really helps real estate agents or brokers easily connect with buyers and sellers in a professional manner through Zillow Premier Agent. This is an advertising service provided by Zillow for real estate agents to target a wider range of clients since their profiles will be displayed in the Zillow Group portfolio on sites such as Zillow, StreetEasy, and Trulia.
To make potential clients believe that you're an experienced and licensed real estate agent, reviews from clients who have worked with you are very important. However, positive client reviews are social proof that reflects the broker's credibility and trustworthiness.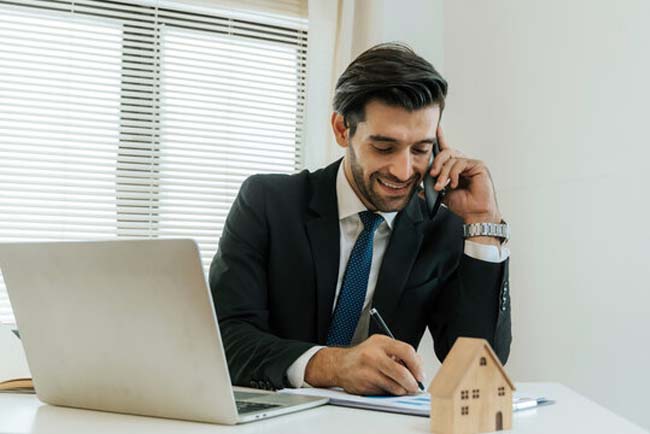 To get valuable feedback on your performance, you can request a review from clients who are willing to provide reviews regarding the services you provide. If you're a beginner in real estate agencies and are struggling to build a credible profile on Zillow, you can find the guide in our post below!
How to Ask for Reviews from Clients in Zillow Premier Agent?
Your clients' reviews are very important in building your professional profile on Zillow. However, your potential clients will assess your credibility based on reviews of clients who have worked with you. There is no doubt that it will be much easier to attract prospective clients with reviews from clients who are satisfied with your services than to persuade them to work with you.
Reportedly, posting recent positive reviews in your Zillow profile will really give them confidence that you're a professional real estate agent. However, you must also keep building trust with your existing and potential clients.
Of course, asking for reviews from your clients is not easy. Instead, it takes a personal approach where communication between you and them is comfortable. Also, make sure to let them know that their feedback on your business is very important.
There are various ways you can ask for a client's review, including:
Way 1: Request the client's review early
If possible, you can try to ask for reviews earlier when you get new clients, both buyers and sellers, and have the opportunity to provide information related to the real estate they are looking for.
However, you should start the conversation comfortably when you show them a house they are excited about. Make sure to make a good impression the first time you communicate with them.
Way 2: Request a review after closing
In addition to requesting a review early in your first meeting, you can also do it within three days after closing or joint admission. You can follow them up to ask for a review. Don't hesitate to highlight something extraordinary that might not have happened without your help.
During the process you want to follow after closing, make sure to remind your clients that their feedback is very important to you. It should come naturally after you have invested so much time with them.
Way 3: Make a phone call
If you need a review from your past clients, you can try to make a phone call. Make sure to not directly ask them for a review. But you can use the phone conversation as a chance to remind them of a great moment from the transaction. If necessary, you can encourage them to use that memory to provide a positive review of your performance.
Way 4: Invite your clients to provide a review
To make it easier for you to request a review from clients, you may need to log into your Zillow account and head to your profile. Here, you need to choose "Request a review." On the next page, a form will appear, and you can choose one of the two options available there:
1) Using one general form
You can try to send multiple emails to your clients using one general form. Each of your clients will receive an email from Zillow along with a link to your review form. This can allow you to track the status of the review in "Send requests," so you can also know whether your clients have filed one or if it is still being moderated.
2) Send a direct link
In addition to sending multiple emails to your clients, you can also send them a direct link to your review form. What you should do is copy and paste the URL, which goes directly to the review. When you send a review request, the link will not appear in "Sent requests." Make sure to give them specific instructions on how to set it up if your clients do not have an account.
Well, those are some ways you can request a client's review in Zillow Premier Agent.
Before requesting a review, you can also guide your clients toward the type of review you want to show in your Zillow profile. There should be no reason for clients to object to providing reviews, as long as you request only accurate and honest information in their review.
The Best Tips and Tricks for Asking for Reviews from Clients
Asking for reviews from clients regarding your performance in providing information about the real estate they're looking for could be like a double-edged sword. It means that you may get the opportunity to gain your clients' reviews, but it can also leave the impression of "begging for reviews" to your clients.
Instead of achieving perfect reviews from clients, you also build a bad image since they may judge you as unprofessional. If you ask them directly for a review, it may be possible that they will not work with you in the future.
Well, it is really not a bad thing to ask your clients for reviews, but there are some tips and tricks you can use to politely ask for clients' reviews. Here they are:
You can adopt a very personal approach for a more relaxed tone.
Make sure to know the best time to ask for their reviews.
You also have to tailor the request to each client's preferred style of communication.
Make sure not to directly ask them to give a positive review of your performance, but you have to build communication that they are comfortable with, so the conversation will be natural and authentic.
Reply to all reviews
Make sure to always say "thank you" as your response, whether your clients give a bad, neutral, or good review.
If you receive a negative review, make sure to overcome it as soon as possible. You can try to present your side of the story in a professional and wishful manner.
Be careful when handling negative reviews from clients. Don't look as though you're criticizing or ridiculing an unhappy client. If necessary, try to offer a solution to the problem your clients face.