A popular online real estate marketplace called Zillow provides home valuations known as Zestimate. This one was created to estimate the value of properties. Having a higher Zillow Estimate can be beneficial for those who are looking to sell your home or just want to know about its potential worth. While it is true that Zestimate is determined by the algorithm of Zillow based on a few different factors, there are several steps that you can take to positively influence the value attributed to your property. In this post, you will be able to find some tips to increase your Zillow Zestimate.
About Zillow Zestimate
Zestimate is the name of a home valuation model tool created by Zillow. This has an ability to estimate the fair market value of a home. It is different compared to a comparative market analysis or CMA report because CMA is defined as a home valuation prepared by a real estate agent who bases the valuation on a visual inspection of the property and recent comparable home sales.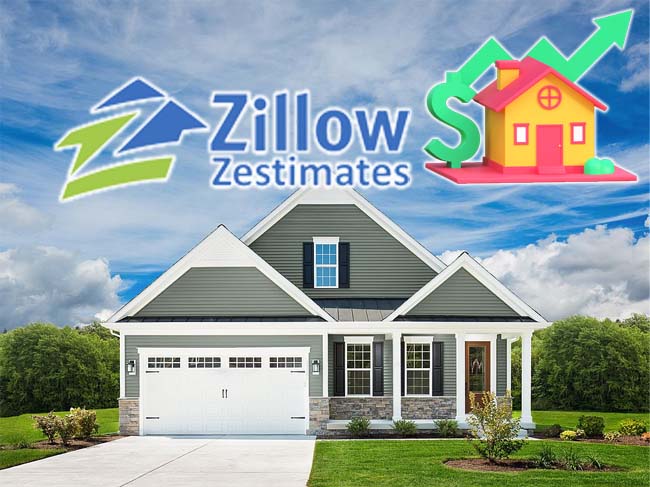 In fact, Zestimate cannot also be compared to a professional appraisal because it can only be conducted by a state-licensed, certified appraiser. Besides, it is also far more in-depth and accurate compared to an online home value estimate.
Tips to Increase Your Zillow Zestimate
There are several ways to increase your Zillow Zestimate, such as:
1. Claim your home
For anyone who has not claimed your home on Zillow, go verify ownership. It can be done by answering some questions and reviewing and agreeing to the terms of use of Zillow. Once you have successfully claimed your home, you will be able to see it show up in your Zillow profile under "My homes".
2. Update the facts of your home
The descriptions added by Zillow may not be accurate, especially if your home has been remodeled and amenities have been installed. In order to update the facts of your home or improve the information of your home, you should log in first.
3. Select the amenities of your home
Checking off amenities and features is known as one of the best ways to increase your Zillow Zestimate. Here are some items that you can check off:
Appliances: Dishwasher, washer, dryer, and etc.
Utility details
Rooms and total rooms variations
Building amenities: For condos and townhomes
Flooring variations: Carpet, laminate, hardwood, etc.
Indoor features: Fireplace, security system, wet bar
In order to find a section with additional information, first of all, you should click the blue "Review Facts" button located on the listing page of your home. When you are there, scroll down until you find one. Once you find it, check off the key selling points of your home.
Aside from that, you are also allowed to add extra information in the text box at the top of the screen and upload photos and videos. However, it will not impact the home value of your home.
4. Use Zillow 3D home app and add a virtual tour
One of the useful tips to put your property up for sale is to use the Zillow 3D Home Tours app. The app can be used to impress the potential buyers. On the app, you can impress the potential buyers with panoramic photos and stills by adding them to the artificial intelligence machine of the app. Through the app, the potential buyers will be able to get a comprehensive idea without having to visit the property directly.
Are you interested in using the app called Zillow 3D Home Tours app? Do not hesitate to use it as you do not have to pay for anything. Besides, it is also easy to use. In addition, listings with a 3D Home tour get around two times more average views compared to homes that do not have this feature.
5. Send an email to Zillow
If nothing is changed even though you have made a number of changes, you are recommended to send an email to consumercare@zillow.com. The process usually takes some time. So, if you want to sell your property, send an email beforehand.
6. Consider for sale by yourself
While it is true that realtors are helpful, they can make your pocket dry. Actually, there is a way to list your home without using a real estate agent, which is by updating your listing and tapping on For sale by owner or FSBO.
Bottom Line
Paying attention to details and showing the best qualities of your properties are the best way to increase your Zillow Zestimate. It is worth noting that Zestimate is just an estimate and is not an exact science. That's why it is better for you to consider professional appraisals to get a more accurate valuation. As long as you are patient and keep trying, there is a chance for you to increase the value of your property and attract more interested buyers in the competitive real estate market.