Buying a multi-family home can be a profitable investment chance, but it also has several challenges and considerations compared to buying a single-family home. Therefore, you need to learn what to know before buying a multi-family home. Do not worry, here we will reveal the information you need.
Everything You Need to Know Before Buying a Multi-Family Home
Here are some important things to know before buying a multi-family home: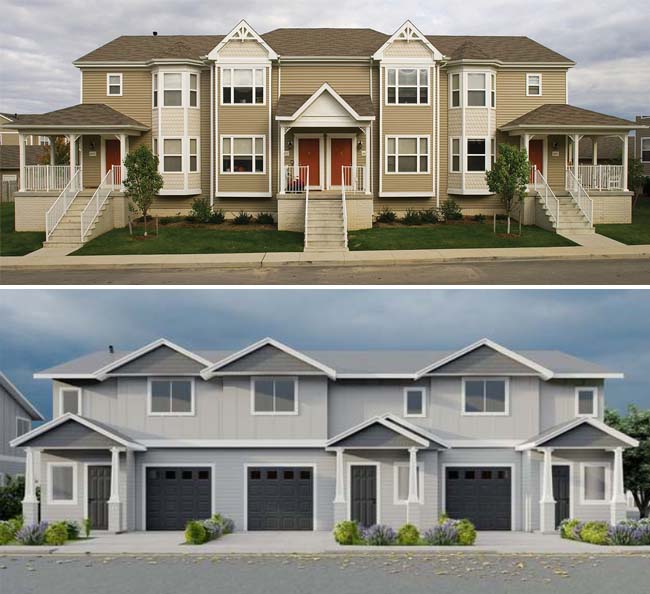 1. Research the Real Estate Market
Before buying a multi-family home, it is very important for you to research the real estate market in the area where you plan to invest. You should analyze values of the property, vacancy rates, rental rates, and the overall demand for rental units. Also, to analyze the overall market health, you should check the employment rates, population growth, and economic indicators. Keep in mind that the real estate market is dynamic. If you can understand the real estate market dynamics, then you will be able to make wiser decisions regarding property selection and investing strategy.
2. Financing Options
Generally, multi-family homes need a larger down payment than single-family homes. So, you must assess your financial readiness and be prepared to explore a few financing options such as commercial loans or FHA multi-family loans. You can start making a budget that includes the down payment, renovation costs, ongoing maintenance costs and closing charges. When analyzing the financials, it is very important to calculate possible vacancies, repairs, and incidental expenses. Aside from that, you should also evaluate the cap rate to determine the yield of the property and its impact on your bottom line.
3. Location
In the real estate investment, location is a crucial factor to consider. If you want to buy a multi-family home, you must choose a multi-family home which is close to schools, shopping centers, hospitals, public transportation access, and employment centers. Of course, a strategic location will increase the value of property and tenant attractiveness. By choosing a strategic location, it can also attract the quality renters with consistent rental demand. In other cases, if you buy a multi-family home in a less desirable area, you will have a more challenging time to find the quality renters.
4. Specify the Investment Goals
It is very important for you to determine your investment goals. So, before buying a multi-family home, try to specify your investment goals by determining whether you want to earn stable rental income, accumulate long-term wealth, or increase your property's value and sell for a profit later. By understanding your investment goals, you will be able to choose the right multi-family home and develop a clear investment plan.
5. Property Management
You should consider the level of involvement you want in property management. Usually, multi-family homes need more thorough supervision compared to other real estates. In this case, you can try to determine whether you want to manage your multi-family homes by yourself or engage a property management company. Need to note that effective property management is important for maintaining tenant satisfaction, reducing vacancies, and ensuring long-term success of the property.
6. Due Diligence
Before deciding to buy a multi-family home, you must conduct a thorough due diligence process. To assess the home's condition and identify potential problems or required repairs, you should hire a qualified inspector, appraiser, or real estate attorney. Do not forget to check property documents such as tax records, financial accounts, tenant leases, and maintenance records. Also, check the physical condition of the building, electrical systems, plumbing, and structural integrity.
7. Local Laws and Regulations
Understanding local legislation, local zoning laws, building codes, landlord-tenant regulations, and any legal requirements is very important before purchasing property. Of course, each area has specific rules about rental properties, safety requirements, occupancy limits, and eviction procedures. To ensure adherence to regulations, we highly suggest you seek guidance from local authorities and engage with professionals. Also, by doing that, it will reduce potential future complications. As a landlord, make sure you understand landlord-tenant laws, eviction procedures, and fair housing requirements to safeguard your interests.
8. Tax Implications
If you are a property owner, prepare your annual tax return. For your information, there is an IRS publication which is dedicated to the rules of residential rental property. To comply with the rules, make sure that you read and learn the rules. You can also consult with a tax professional to understand the tax implications of owning a multi-family home. There may be tax benefits and deductions available to property owners, such as reduced operating costs, depreciation, and property-related expense claims.
9. Property Insurance
Apparently, multi-family homes have higher insurance costs. It is because of increased risks associated with multiple units. Property insurance is very essential for your real estate investment. So, make sure you have adequate insurance coverage to protect your investment from liabilities, potential hazards, and unexpected events. There are lots of property insurance companies that offer insurance coverage. Choose the right one.
10. Reserve Fund
Another thing you need to know before purchasing a multi-family home is to prepare a reserve fund. The fund will be used to cover unexpected expenses, such as vacancies, big repairs, or emergencies. When your tenant moves or stops renting your property, then you must cover the whole cost of the vacancy until you get a new tenant. Also, to fix up the property for the next tenant, you must spend money for additional repairs and painting costs. So, having a reserve fund is very important for successful property management and maintaining the overall health of the property.
Conclusion
In conclusion, buying a multi-family home can be a lucrative investment, but it also needs several considerations, research, and planning. As we explained above, there are some important things to know before buying a multi-family home such as research the Real Estate Market, understand financing options, consider location, specify your investment goal, determine property management, conduct a thorough due diligence process, be aware of local laws and regulations, learn tax implications, consider property insurance as well as a reserve fund. If you learn and consider all things you need to know before buying a multi-family home, we are sure that you will achieve what you want.